Learn About Cancer
Visit our disease section to learn about cancer types, diagnosis, staging and cancer treatment.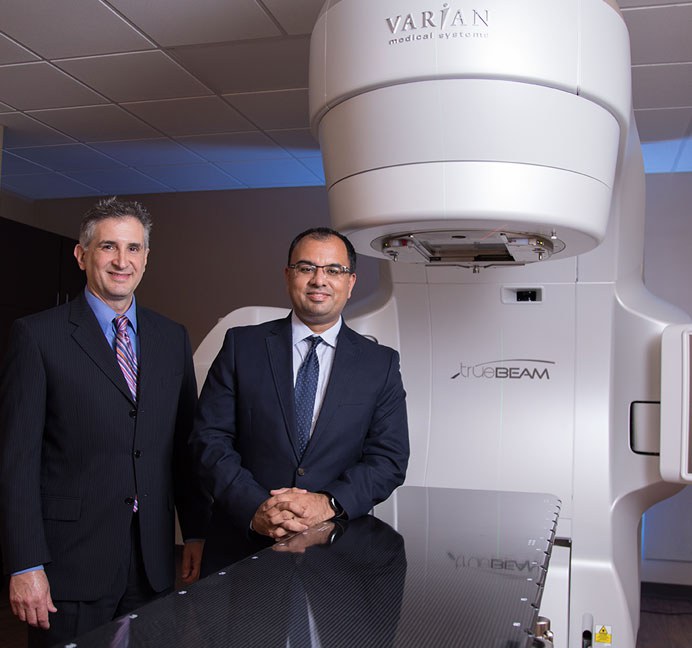 Leading-Edge Cancer Care In Your Community
Welcome to Cancer Care Centers of Brevard, Brevard County's premier comprehensive cancer center offering leading-edge cancer care to our community from diagnosis, through treatment and into recovery.
For over 25 years, our mission has been to provide a compassionate setting for patients and their families. We believe in the dignity of all patients living with cancer and respect their physical, emotional and spiritual needs. At Cancer Care Centers of Brevard, we have the experience, clinical expertise and technology to treat most major adult cancers. Contact CCCB today and discover the difference our quality of care, experience and innovations can have in the fight against cancer.

Cancer Care Centers of Brevard is a practice in The US Oncology Network (The Network). This collaboration unites the practice with more than 1,200 independent physicians dedicated to delivering value-based, integrated care to patients — close to home. Through The Network, these independent doctors come together to form a community of shared expertise and resources dedicated to advancing local cancer care and to delivering better patient outcomes. The Network is supported by McKesson Corporation, whose coordinated resources and infrastructure allow doctors in The Network to focus on the health of their patients, while McKesson focuses on the health of their practices. Cancer Care Centers of Brevard also participates in clinical trials through US Oncology Research, which has played a role in more than 100 FDA-approved cancer therapies, approximately one-third of all cancer therapies approved by the FDA to date. For more information, visit usoncology.com