Newly Diagnosed with Colorectal Cancer
Were You Recently Diagnosed with Colorectal Cancer? Here's What Happens Next.
If you've recently been diagnosed with colon cancer or rectal cancer (collectively known as colorectal cancer), it's likely you're wondering where to start with scheduling appointments and making arrangements. Here are some recommendations for what you should know if you're newly diagnosed with colorectal cancer.

RELATED READ:
Colon and Rectal Cancers: What Are the Differences?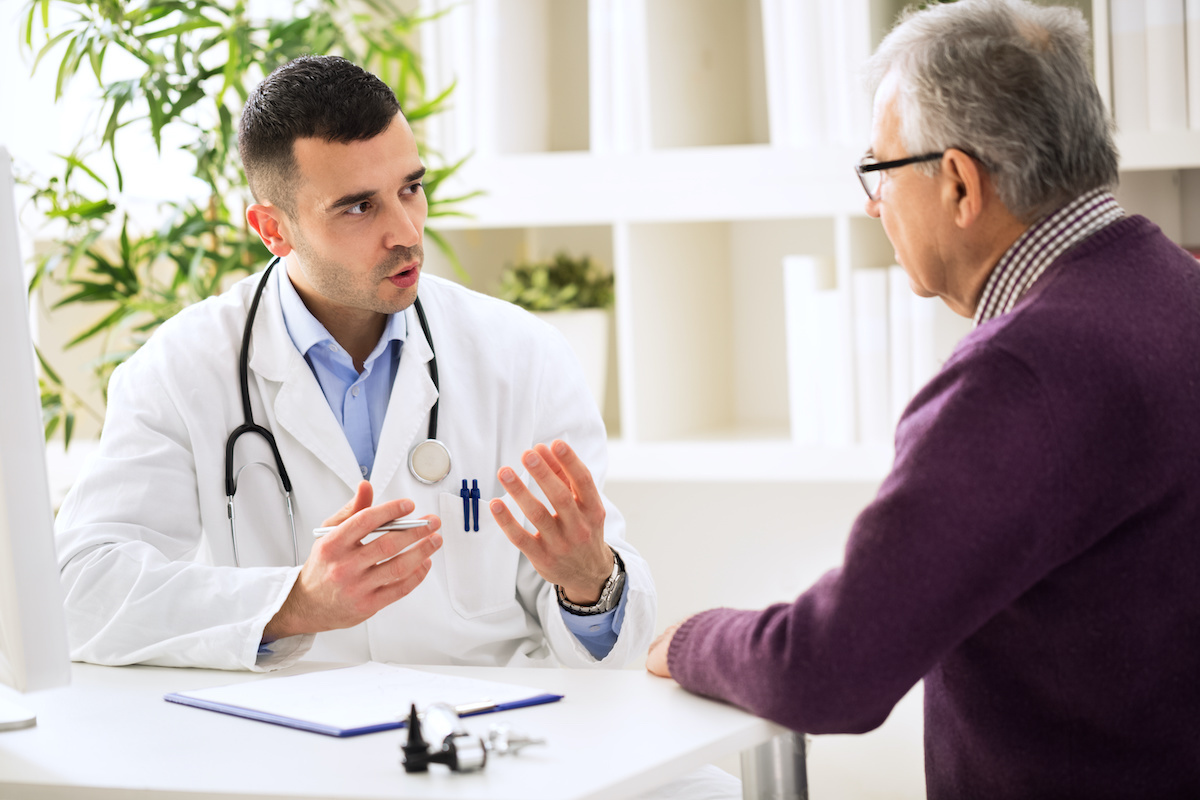 What Kind Of Doctor Should I See First?

Some patients receive word that cancer was found after a colonoscopy. In that case, the next step is likely to schedule with a medical oncologist so they can see if there is any sign of cancer moving outside of the area where it was found. This will usually involve imaging and possibly testing of some lymph nodes near the groin. Based on the information from the biopsy and from the additional testing, the oncologist will be able to determine the stage of colorectal cancer.
If the biopsy performed on the cells removed during surgery show that cancer is detected, the next step is to determine the extent, or stage, of the cancer. This is done by a medical oncologist.
As cancer specialists, a medical oncologist will be able to recommend the best next steps based on factors, including the location of the tumor, its size, and if it has spread (metastasized) to other areas of the body. They are usually the lead physician over the cancer treatment process and will likely work with other specialists, if needed, for the different phases of the treatment plan. Consulting with a medical oncologist is the first step toward making decisions about the colorectal cancer treatment that is best for your situation.
You may also meet with a surgeon who specializes in colorectal cancer if it wasn't already removed during a procedure. Many patients see a radiation oncologist as well for radiation therapy.
Your First Oncology Appointment
You will receive a lot of important information in your first appointment with the oncologist. It's a good idea to bring someone with you who can listen. You might also want to start a notebook that will allow you to take notes, write down questions you'd like to ask, and even keep track of your medication schedule.
Another option is to record the conversation with your oncologist. Most smartphones have an audio recording feature that can be used. Just be sure to ask before you start recording. By doing this, you can go back and listen again or share the conversation with a loved one.
A few things to share with your oncologist during your visit might include:
Information about this cancer or other types of cancer that seem to run in your family, even if a genetic connection has not been proven. There are some genetic connections to colorectal cancer that may give your oncologist some insight.

The names of the medications you're currently taking, including the dose. You can take photos of the bottles before you go to your appointment if that helps.

Any nutritional supplements, vitamins, and minerals you're taking as there can be interactions with some of the cancer treatment drugs.

Your smoking history, even if it's been a while since you smoked.

Your history of heavy alcohol use or drug use. You won't be judged for your habits; it is simply to help your oncologist understand what may be at play in your body so he or she can create the best treatment plan possible.

Your lifestyle habits are important for the doctor to understand. Be honest about your diet, exercise, rest, stress levels, etc.
For more information about your first visit with a Cancer Care Centers of Brevard oncologist, visit our For Patients web page.
Questions to Ask About Colorectal Cancer
When you receive a colorectal cancer diagnosis, there are some questions you should ask your cancer care team to help better understand your illness and what to expect during your cancer treatment.
What are the treatments that you recommend, and in what order?

Is there a clinical trial that would be a good fit for me?

Does my colorectal cancer treatment plan include surgery, even if I've had surgery already?

Will I need an ostomy that requires a bag? If so, will it be permanent?

Am I going to lose my hair? What other side effects of treatment are expected?

Should I make changes to my diet?

Do you recommend exercise while undergoing chemotherapy or radiation treatment?

Will I need to see other medical specialists as part of the treatment?

Do my siblings or children have an increased risk of colon or rectal cancer?
The Cancer Care Centers of Brevard team is happy to answer any questions you have. There are no silly questions.
RELATED READ:
Colorectal Cancer FAQs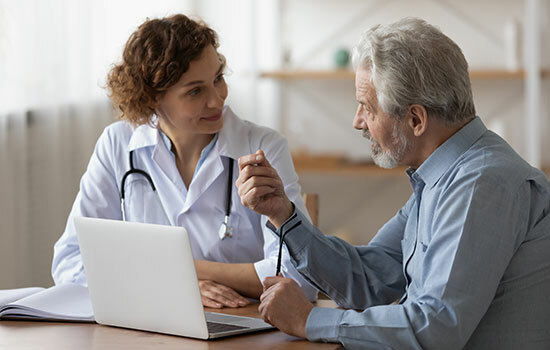 How Soon Do I Have to Make Decisions for Colorectal Cancer Treatment?
It's important to make good, informed decisions without delay. With that said, you don't want to act so fast that you miss opportunities to listen to the physician's recommended cancer treatment plan and consider any questions you may have. The first step is to schedule an appointment with a colorectal cancer specialist. You also have time for a second opinion.
Getting a Second Opinion
It's only natural that you'd want to feel reassured that the treatment plan you're about to embark upon is one that is most likely to work. It makes sense to get a second opinion before beginning a specific colorectal cancer treatment plan. The physicians at Cancer Care Centers of Brevard provide second opinions on both colorectal cancer diagnosis and treatment options. Many insurance companies will cover a second opinion assessment, but you should always check with your insurance provider to check your coverage before making an appointment.
Are My Cancer Treatments Covered By My Insurance?
It's likely that you're concerned about the financial impact that colorectal cancer treatment will have on you and your future.
If you have insurance, at least some of your colorectal cancer treatment should be covered by your policy. Every policy is different, and every patient's recommended course of treatment will be unique. Cancer Care Centers of Brevard is a participating provider for most insurance companies. A CCCB financial counselor will talk with you after your first appointment to discuss your coverage and how to make payments if needed.
You Are Not Alone
The oncologists and the entire team at Cancer Care Centers of Brevard are here to guide you every step of the way during your cancer treatment journey. Our cancer centers are located throughout Brevard County in Melbourne, Palm Bay, Rockledge, and Merritt Island, FL. We are here to answer your questions and connect you with the resources you need so you never feel as though you are on this cancer journey alone.