Prostate Cancer FAQs
Commonly Asked Questions and Answers About Prostate Cancer
If you or a loved one have recently been diagnosed with prostate cancer, it's important to understand all your options and focus on the best treatment plan for you and your family. Click on the questions below to learn more about prostate cancer.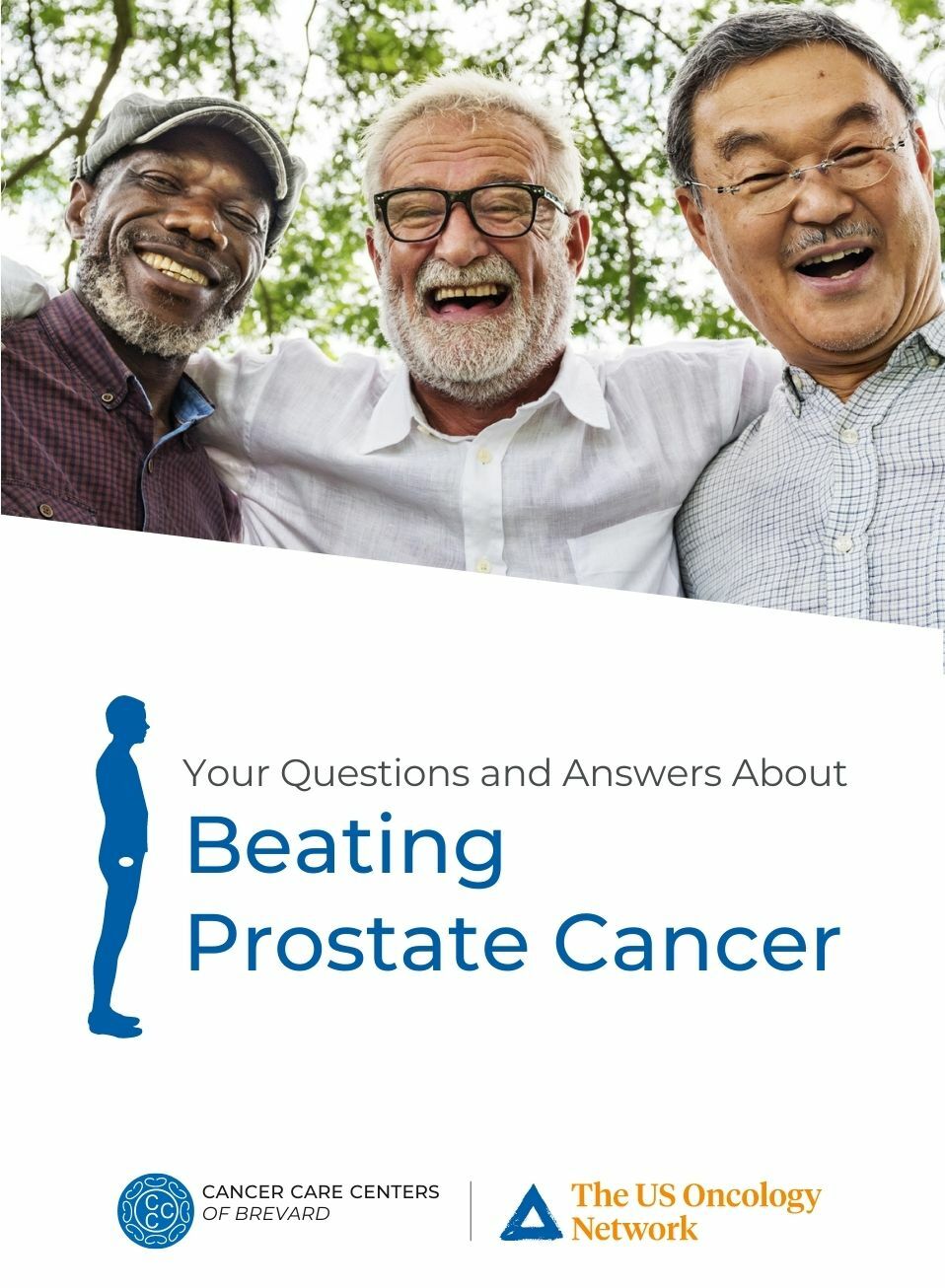 Take this Questions and Answers Guide With You
We put these common questions and answers about prostate cancer in a guidebook that you can download. This guide is intended to provide you with information about prostate cancer and the available treatment options.

Expert Prostate Cancer Care in Brevard County
The prostate cancer specialists at Cancer Care Centers of Brevard have also created this guide for patients newly diagnosed with prostate cancer, to help patients learn what to expect from the treatment journey.
If you or a loved one has been newly diagnosed with prostate cancer, we are here to help. Our cancer centers are located throughout Brevard County, including Melbourne, Merritt Island, and Palm Bay, Florida so that it's convenient for local residents to receive cancer care.