Newly Diagnosed with Prostate Cancer
Recently Diagnosed With Prostate Cancer? What are Your Next Steps?
A prostate cancer diagnosis can leave you with questions about what's the best next step. With several different treatment approaches, it's normal to have a lot of questions. Read on for answers to some of those questions and guidance to help you decide how to start your road to recovery.
RELATED READ:
7 Things You Didn't Know About Prostate Cancer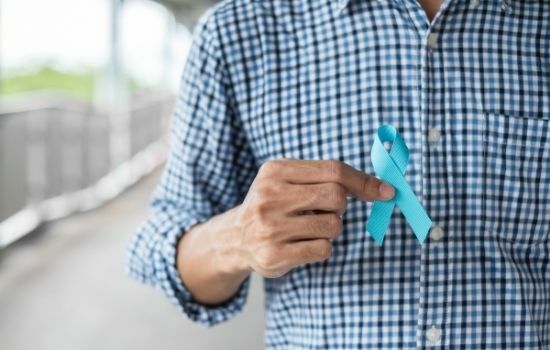 Should I Get a Second Opinion?
It's likely your prostate cancer diagnosis came from your urologist. Unless they are specialized in prostate cancer treatment specifically, it would be best to discuss your treatment options with an oncologist. This can be insightful because there are options for many men that do not start with surgery. In fact, many men are able to avoid surgery by using other treatment options.
If you've already had prostate removal surgery, additional treatments may be helpful, and an oncologist can talk to you about what may be needed.
If you have already received a recommended cancer treatment plan from an oncologist but are curious as to whether it's the best plan for you, a second opinion is a good idea. Because there are several different approaches to treating prostate cancer, a second opinion can help you determine what treatment plan and care team you are most comfortable with.
The oncologists at Cancer Care Centers of Brevard often provide second opinions to prostate cancer patients. While most insurance plans cover second opinions, it is important to check your coverage before you see another oncologist.
What Kind of Doctor Should I See for Prostate Cancer Treatment?
When choosing an oncologist for your consultation, it can be with a radiation oncologist or a medical oncologist. If the prostate cancer was detected at an earlier stage, a radiation oncologist might be the best physician to take the lead in the treatment process. When cancer has been found later, or when hormone therapy will be used, a medical oncologist will also be included in the treatment planning process. Both of these physicians will work closely together on which treatments are necessary and the order in which they'll be used.
In addition to creating a personalized prostate cancer treatment plan, our team will assist you with important aspects of cancer care, including nutritional counseling, emotional support, side effect management, and more.

What Questions Should I Ask My Cancer Specialist?
Your first appointment comes with a lot of information. To ensure you and your oncologist communicate effectively, it's a good idea to write down any questions or thoughts you or your family may have before you arrive. Examples of some questions include:

Does my prostate cancer require treatment right away?

What are my treatment options? Will it include surgery?

How long does treatment last?

Are there certain treatment side effects I can expect?

Will the treatment result in long-lasting effects on the bladder or rectum?

Who will my care team consist of?

Will I still visit my primary care doctor or urologist?

Are there any prostate cancer clinical trials I should consider?

What changes in my current lifestyle should I expect or consider?

Should I avoid certain activities or add any to my routine?

Are there certain foods I should eat during treatment? Any I should avoid?

Can I continue taking my supplements? Should I add any additional supplements?

How likely is my cancer to recur after treatment?

Should my family get genetic testing?
Which Prostate Cancer Treatments Will I Receive?
Typically your oncologist will recommend a treatment plan based on the cancer's stage, the grade of the tumor (the Gleason score), the number of biopsy tissue samples that contain cancer cells, and your overall health. Common treatments for prostate cancer include:
Watchful waiting sometimes referred to as active surveillance

Radiation therapy — external beam and/or brachytherapy

Hormone therapy

Surgery to remove the prostate

Chemotherapy
It's important to know that prostate cancer removal surgery is not always necessary. And for men who are at the earliest stages of cancer, your doctor may recommend a watchful waiting approach before starting some of the other treatments listed here.
You can learn more about the types of prostate cancer treatments available through the Cancer Care Centers of Brevard. It's important that you understand your prostate cancer treatment plan as much as possible, so be sure you talk with your oncologist and ask questions.
Are There Available Prostate Cancer Clinical Trials?
As a member of US Oncology Research, Cancer Care Centers of Brevard can provide access to the latest clinical trials in Brevard County, including Palm Bay and Melbourne, FL. Prostate cancer research helps discover new treatment options and new approaches for treating this type of cancer.
Talk to your oncologist to find out if you are right for one of our available prostate cancer trials.
Are There Support Resources for Me or My Loved Ones?
Our team of cancer specialists is here to serve as your primary resource for assistance during the cancer journey. We are experienced in helping patients work through the impact cancer can have on not only your physical health but your emotional and mental health. It also has an impact on family members. Be sure to talk to your cancer care team about how you feel so they can help direct you to resources in the Brevard County area.
We are happy to answer any questions you have along the way. We also encourage you to visit our Cancer Resources and Support Groups page for additional encouragement.